We empower modern communication by building the next generation bulk SMS sending platform!
Bulk SMS Service In Location Lucknow Gorakhpur Kanpur Allahabad Varanasi Assam Mizoram Aizwal And All India.
Our company is dedicated to giving prosperity and growth to the small business and to the other communities. Well, we do this task by giving the business the very best powerful tool for marketing and promotion of their services that is by bulk SMS. Our platform aims to bring small, large and noncompeting businesses all together into one geographical market place. As a company has many clients and customers, they have the ability to text millions of people at one time. Our bulk SMS services provide the least experienced and the most effective way for a business to reach out to sell their services and products to the ultimate customer by SMS promotional texts.
With our affordable rates and a very minimum cost in this type of marking strategy, we can help a company to achieve customer engagements, greater sales, greater credibility in the market which any other type of marketing won't provide at any cost.
Know how our bulk SMS services have transformed the way of marketing!
Our bulk sms service has given a transformed communication which has been taken over into a new level of marketing and promotion of many forms of services. The bulk SMS services have also opened new vistas to five mass communication through mobile phones, well, as we are one of the leading bulk SMS providers we aim to provide various options through which a business can consistently be in touch with their employees, customers and other targeted audience.
Our SMS software makes a very easy and manageable database to ensure improved productivity after a business is integrated into our corporate culture. In addition, with our services, you can also gain complete and very quick communication with wherever or whenever you desire to have. You can send your SMS content to your customers based locally or even in all over India with our SMS service!
Get to know more about our bulk SMS services!
With us, you can make 10,000+ new clients and customers for your business in just one click! How? By doing bulk SMS promotion! You can send your marketing texts to more than 10,000+ new targeted customers. This will increase your brand's visibility and will let the new people know what you have different than others in their mobile phones. The other major feature our services will offer you that, the price of this marketing strategy is extremely affordable as compared to other media platforms. Lastly, you can eliminate the burden and competition for you, by leveraging to this extremely powerful marketing strategy. As no other marketing tool is more effective than text messaging!
Main title- Why choose us as one of the leading bulk SMS providers?
Heading- Get amazing bulk SMS functions and features on which you will always rely on!
Get round the clock delivery by choosing the transactional SMS!
You can send transaction SMS regardless of the time constraints you might have! You can deliver important information about your services, products and offers you might have to all your customers 24/7.
Get instant bulk SMS delivery
Send reminders and SMS alerts from our app or website to give instant delivery of bulk SMS to your millions of customers. You can get this by using our online SMS panel. We ensure to provide optimum and timely delivery to your customers!
Get easy and interactive SMS panel
You can handle your bulk SMS delivery with the very easy and interactive interface of our platform. We ensure you won't face any difficulty to use our SMS platform
Easily send quick and smarter bulk SMS communications with us!
We open up a very powerful SMS campaign options for marketing and SME's users, without getting any help of IT experts. Well, if you want to manage your customer's contact, send local language texts, promotional SMS, scheduling campaigns, attaching files or to send personalized bulk SMS, it can be done all in an incredibly easy way with us! Well, if you are wondering about what more in our pack? You can also see the delivery status for all the Sms campaigns.
Personalize your messages: you can use merge fields where you can add custom files in the message. You won't have to install any software to do this with us!
Go local: you can send bulk SMS to any kind of regional language by using our transliteration tool.
Schedule the time: you can select your own receptions, by composing an SMS to keep your SMS campaign ready to go for a specific time and date.
Choose multiple ways to send SMS: you can send SMS via email gateway, bulk SMS gateway, mobile app, SMS API's or from a web interface.
Get best SMS delivery: you will get the high speedy delivery with our robust infrastructure and technology.
Share files: you can add numerous attachments to your SMS, such as price lists, bookings, take away menu's and brochures.
Much more: you can also insert any kind of your links such as web page link, Vouchers, forms, loyalty card link through our bulk SMS service.
Low Cost with Lightning fast SMS delivery. Quick Account Setup. Excellent post sales support. Best Pricing. 95% Guaranteed Delivery. Free Low Credit Warning. Long 1224 Character Limit.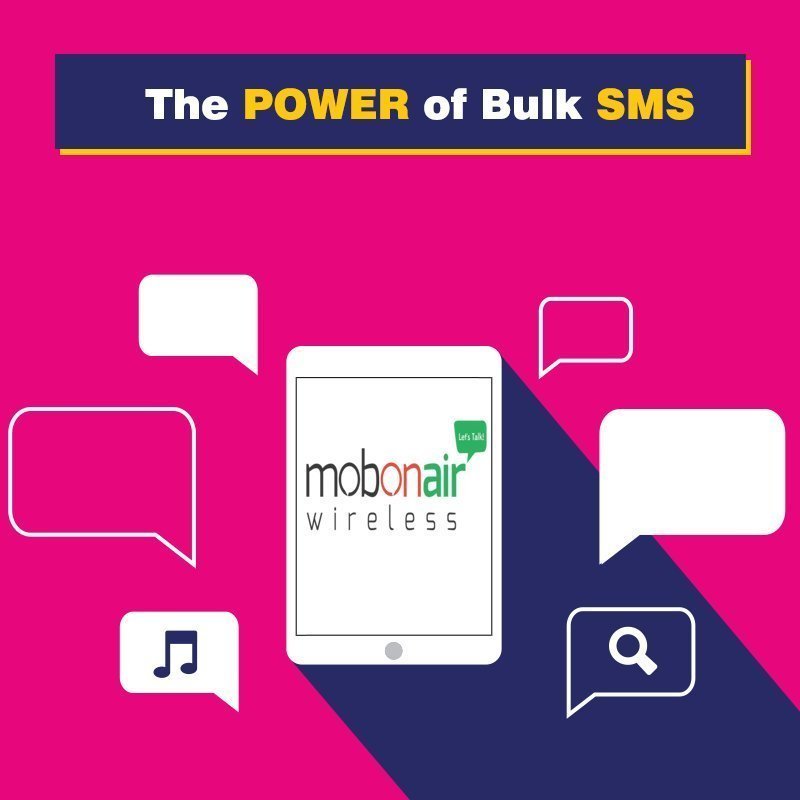 Features of Bulk SMS Service
1. Send SMS to DND & Non-DND Numbers
2. Audio, Video, Images Support
3. 6 Character Alphabetical Sender ID
4. 24 x 7 Sales & Support
5. Instant SMS Delivery & Report
6. Excel Plugin for Faster Processing
7. No Setup Fee, No Hidden Cost
8. Instant Approval of Sender ID
9. Real-Time SMS Delivery Report
10. 99 % Server Up Time
11. User-Friendly Interface
12. Send Schedule SMS
13. Send Group SMS
14. Send SMS in Any Language
15. Track SMS Delivery Report
How to Count SMS Credit –
For Text Message
1 – 160 character = One SMS Credit.
161 – 306 characters = Two SMS Credits.
307 – 459 character = Three SMS Credits.
For Unicode Message
1 – 70 character = 1 SMS Credit.
71 – 134 characters = 2 SMS Credits.
135 – 201 character = 3 SMS Credits.
Vibhuti Khand , Gomti Nagar Lucknow
Opening Hours
Tuesday
7:00 am – 9:45 pm
Wednesday
7:00 am – 9:45 pm
Thursday
7:00 am – 9:45 pm
Saturday
7:00 am – 9:45 pm